Back
Back
Library Opening on Monday 19 Sept – National Bank Holiday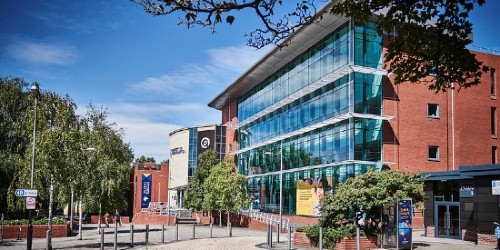 In line with other bank holidays, the University will operate a minimum service on Monday, 19 September. This means that most services will be closed but the library the Walsall campus library and Harrison Library, City Campus will be open 10am – 4pm.
Support through Library Assist, including Live Chat will be running 24/7.
Please visit our opening hours page for all of the latest library opening times.