Volatile History of Chemistry
When?

24 July 2019 , 14:00 - 16:00

Where?

Gatehouse Theatre, Stafford ST16 2JZ, UK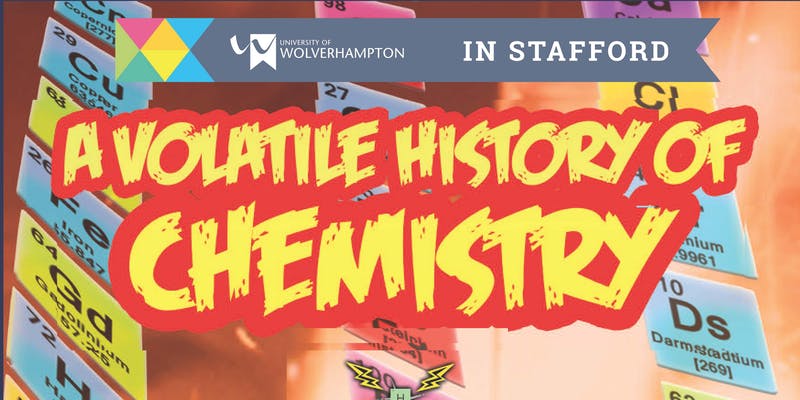 WHAT IS IT?
Volatile history of chemistry is an interactive time traveling adventure through the history of chemistry. Starting with Marie and Pierre Curie and ending with the notable Robert Boyle using audience participation and fantastic demonstrations of our performers will take the audience on an explosive journey to learn about some of the most important laws of chemistry and the people that invented them.
WHO IS IT FOR?
This interactive workshop is for any teenager who has an interest in how chemicals work, and want to find out more in a fun and non-formal environment.
LOCATION
The interactive workshop will be taking place at the Gatehouse Theatre in the centre of Stafford
N.B
Please when booking can you select one ticket for the child, and one for any accompanying adults. Any child under the age of 18 must have an accompanying adult present.