University of Wolverhampton Teachers' and Advisers' Conference
When?

07 December 2022 , 9.30am-2.30pm

Where?

Rosalind Franklin Building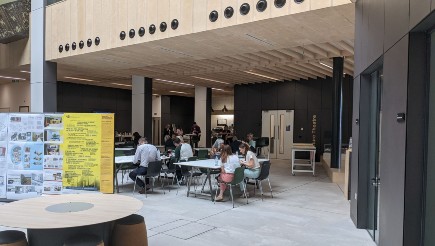 The University of Wolverhampton Teachers' and Advisers' Conference will be taking place at our Wolverhampton City Campus We will be taking this opportunity to celebrate our partnerships with you and focusing on building key networks with colleagues from local institutions across the Black Country.
The festive forum will focus on the University Transformation Programme as well as an insight on wider education sector trends in terms of subject areas of interest and the job market where we welcome guest speakers from SMRS. It will also include a tour of our new £5 million Screen School, a dynamic and industry-led space designed for screen based media courses.
Delegates will join academics on a tour of the facilities and find out about the creative industries sector and how our courses are committed to upskilling a new and diverse workforce in an industry where there is a shortage of graduate skills locally and regionally. The full programme can be viewed on Eventbrite. We look forward to welcoming you.