Coronavirus (COVID-19) Notice: Gateway staff will continue to be available to answer your questions about University study by email and by telephone. Guidance appointments are currently offered by telephone and by Zoom or Teams so contact us if you would like to arrange a more detailed session with an Education Guidance Advisor.
What can we do to help you?
Deciding to come to university is a big decision and we offer a wide range of courses across our faculties at both undergraduate and postgraduate level. Contact us for advice and guidance and to discuss your options on: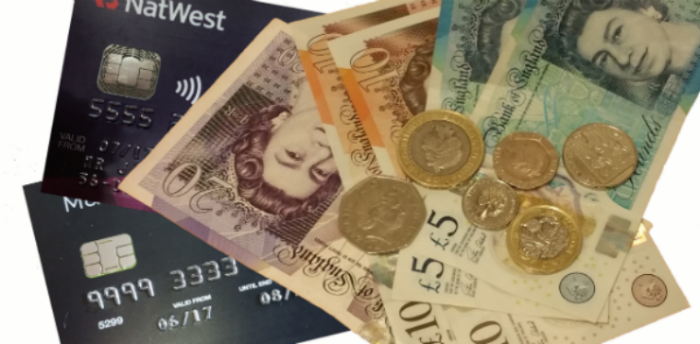 Before you start with us we can advise you about the different sources of financial support which you may be entitled to (and can help you complete applications where necessary). Make an appointment with us to discuss:
Tuition fee loan
Grants and loans for living costs
NHS funding for Nursing and Midwifery degrees
Parent Learning Allowance
Help with childcare costs
Scholarships
See our money matters and scholarships pages for more information.
How to find us:
To ask a question or make an appointment with an Education Guidance Adviser please telephone (01902) 321032 or email gateway@wlv.ac.uk. The Gateway is based in MG (The George) City Campus South on the corner of Wulfruna Street (WV1 1LY).
To find us see maps and directions.
Pre-booked appointments are available on specific dates at both University Centre Telford and the University of Wolverhampton in Stafford. For contact details and to arrange an appointment please visit the links below:
Attend an event:
The University runs regular events for people looking find out more about studying at Higher Education including events targetted specifically at mature learners. For more information on when the next event is running contact the Gateway Team or go to Virtual Events.
Frequently asked questions:
If you are applying for a full time undergraduate course (Bachelor degree, HND or Foundation degree) then you need to apply through UCAS at www.ucas.com even if you are a mature student. If you are applying for part time study or for a postgraduate course (Masters, PG Diploma or PG Certificate) then you apply directly to the University by clicking on the 'apply now' button on the course page. If you need help with completing your application form then contact the Gateway.
To avoid being a 'late' applicant you will need to submit your application by the 15th January. Some courses will become full after this date but many will still have places so check on the website or contact the Gateway to see whether the course you are interested in is still open. The normal UCAS application process closes on 30th June, after that date you will need to apply through 'Clearing'. For further information, please visit www.ucas.com.
Personal statements should be a persuasive piece of work that encourages the reader to read on. The reader in this case is the admissions tutor for the course that you are applying for, and your personal statement should convince them why they should choose you. The general rule is to state which course you are applying for and give your reasons for choosing that course. Demonstrate that you have the personal qualities that will assist you with the course. Give examples of any work experience that you have, paid or unpaid. Display a knowledge of the course that you are applying for. Draft and redraft your personal statement and get teachers, advisers and family members to read it through. Finally, a personal statement littered with spelling and grammatical errors never leaves a good impression and you can't always rely on spellchecker. For further information please visit www.ucas.com/ucas/undergraduate/getting-started/when-apply/how-write-ucas-undergraduate-personal-statement.
For some professional courses you do need to meet the entry requirements listed on the course page, for other courses the academic staff can take into account professional qualifications or significant relevant work experience when deciding whether to offer you a place. You can come along to an Open Day and talk to the tutors to see whether you would be considered (visit www.wlv.ac.uk/opendays for dates) or you can contact the Gateway for further advice. If you do not have the skills and knowledge to go directly onto a degree course you may be offered a Foundation Year course which will prepare you for studying at University.
You can apply for the standard tuition fee loan and maintenance loan plus you can apply for a Parents' Learning Allowance and a Childcare Grant (if you need to use paid childcare to enable you to attend University). You should still be eligible for Child Tax Credits and Child Benefit and you will be reassessed for Housing Benefit.
For more information see www.gov.uk/student-finance/extra-help. If you would like to discuss sources of funding and eligibility criteria in more detail then contact the Gateway.
For most full time academic courses you will be in a formal teaching setting (e.g. lectures, tutorials, workshops, lab classes) for about 12-16 hours per week. For part time courses you will be in attendance for 6-8 hours per week. In addition to this you will be expected to spend 20 – 30 hours a week doing research, background reading, writing assignments etc. Some professional courses such as teaching, nursing and social work will have full time placements as part of the course which you will be expected to attend for 35-40 hours per week. If you would like to discuss the course requirements in more detail then come along to an Open Day to talk to the academic staff (visit www.wlv.ac.uk/opendays for dates).
Deciding which course to study will depend on whether you have a clear career goal. The Gateway can help you to explore different career options in relation to your interest, skills and experience. If you have a particular interest in a subject, then we can discuss where courses can lead to in relation to graduate careers. To arrange an appointment with an Education guidance Adviser, please contact the Gateway.
Full time undergraduate students can apply for a Childcare Grant towards the cost of childcare but this is very tightly means-tested against income. If you are a single parent then you should receive up to 85% of your childcare costs. If you have a partner who works full time then you are unlikely to receive the Childcare Grant. For more information go to www.gov.uk/childcare-grant or contact the Gateway.
Full time students can apply for a maintenance loan to help with their living costs. The exact amount you get will depend on your household income (normally how much your parents or partner earn). It does not matter how much you earned previously as this is not taken into account. You can also work part time alongside your course without this affecting your maintenance loan. You can get an estimate of your entitlement by using the finance calculator at www.gov.uk/student-finance-calculator. All eligible students can apply for a tuition fee loan and a maintenance (living costs) loan. If you want to talk to an adviser about your specific circumstances then contact the Gateway.
Previous Gateway clients have said...
"Staff were very helpful and polite. Warm welcome and friendly atmosphere. Happy with the information I was given today and feel comfortable returning in the future."
"Very positive and willing to find out information for me straight away. Made the process very smooth and was very welcoming. Will advise everyone to come along and explore their options."
"Really good one to one advising, helped out a lot with my UCAS application."
"Pleasant friendly staff, very helpful and supportive. Thank you very much."
"Advisor went above and beyond today, helping me work out my funding options. They phoned student finance, admissions and various people to give me the best advice and helped with my student finance application. Many thanks; I will definitely come again if I need help. Fantastic staff!"
"Really helpful- excellent service, able to answer my questions and support me. Thank you."
"Very informative, good to get advice from someone at the University."